In addition to Big Planet, we are lucky enough to have 2 other amazing stores located right here in Cruz Bay, St John.  Each store is unique, offering different atmospheres and hand-selected merchandise, but with the same stellar customer service and quality experience you love.  Stop by any of our locations, or visit us online!  Which is your favorite (if you can choose just one!)?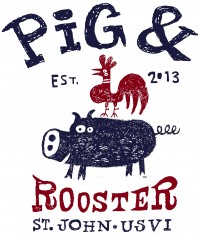 The concept for Pig & Rooster was inspired by old nautical folklore.  Sailors around the world, past and present, tattoo a pig on one foot, and a rooster on the other, for good luck while out to sea (learn more here).  The Caribbean is a sailor's playground, welcoming salty seafarers from near and far to this beautiful piece of the Earth.  It only seemed fitting to create a store geared towards the travelers who come here, whether they stay for a day or stay forever! Established in 2013, Pig & Rooster aims to celebrate our island home, St John, and the unique lifestyle and rich nautical history it holds.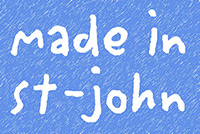 Made In St John apparel is locally designed and printed on the Caribbean island of St John.  Our designs are inspired by both the beauty and the quirks of our small island home.  All of our clothing is incredibly soft, made from comfortable premium fabrics, and screen printed using non-toxic, water-based ink.  Whether a frequent visitor to St John, or a distant admirer, sporting Made In St John clothing is the perfect way to connect to the islands as well as support a local business. Located in Mongoose Junction, in Cruz Bay.